This was a bathroom with separate toilet. We had to remove the wall between the bathroom and toilet and then build a new solid studded wall closing the original toilet door and creating a new door way into the larger bathroom.
The clients gave me a list of items that was important to them regarding the bathroom, that list included
Having a separate shower to the bath
Having an enamel coated steel bath
A white wall tile
Below is an image showing the original floor plan and the new floor plan. The only way a shower could be added to the room would be by moving the toilet.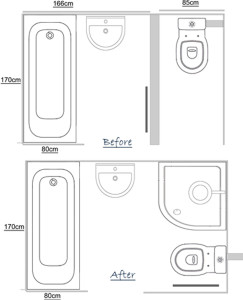 This is a image of the bathroom and the separate toilet.

The first step in the bathroom renovation is to remove all of the bathroom items, wall and floor tiles and in this case remove the wall between the bathroom and toilet.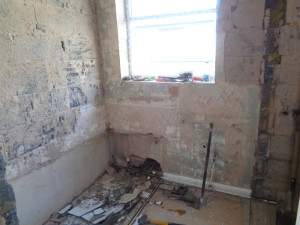 When the wall between the bathroom and toilet was removed, it left no strength in the wall between the bathroom and the hallway. We built a new studded wall included a new door frame.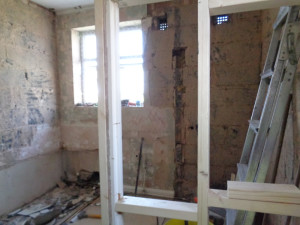 The next step is to make the bathroom walls flat ready for tiling. This is achieved by fitting plaster board to the walls of the bathroom. Before tiling begins the bath and shower should be fitted and silicon sealed to the walls. This is called the first seal.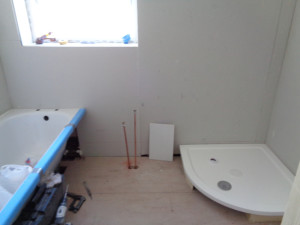 Completed Bathroom with Bath and Shower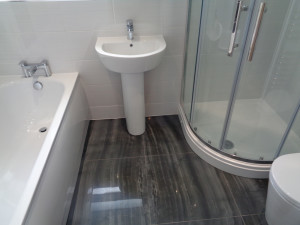 Kaldewei bath fitted in bathroom with white Brighton wall tiles and black feature tile panel.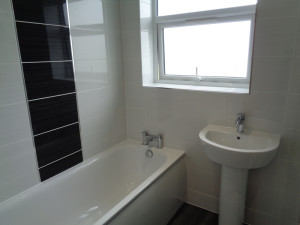 Pedestal basin with quadrant shower. The shower is 900mm by 900mm with a 8mm glass shower enclosure. The toilet is an modern wc easy clean style. The floor tile is black porcelain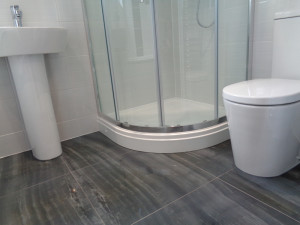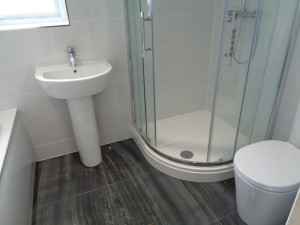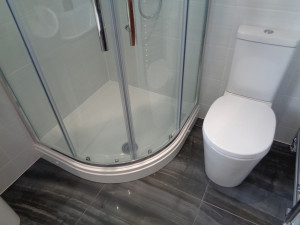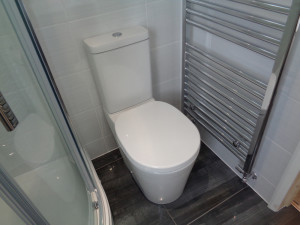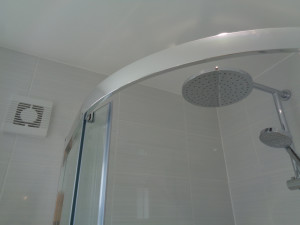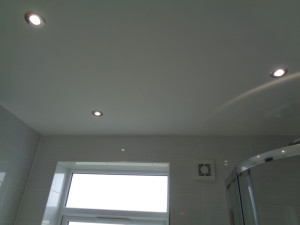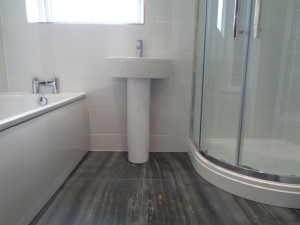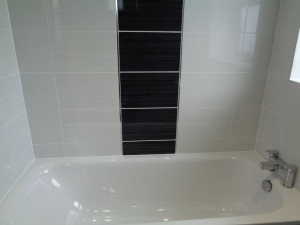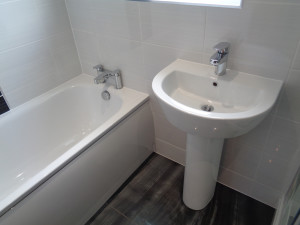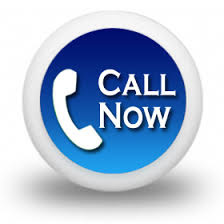 Tagged with: Brighton Bathroom TIles • Straight Bath