We were first contacted by the children of the clients, as the clients are aging they required that the bathroom be converted to an easy to use walk in mobility shower room. The bathroom size is unusual as it is only 140cm wide; this is at least 30cm smaller than a standard bathroom width. The bathroom length is wider than normal at 250cm.

The image below is of the original bathroom floor plan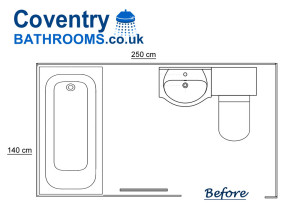 The client's wish list included a walk in shower built in bathroom furniture such as hidden cistern, basin with under storage and a cupboard set. They also need a wall mounted fitted shower seat and hand rails to assist with mobility issues.
The image below is the new mobility shower room floor plan that we suggested.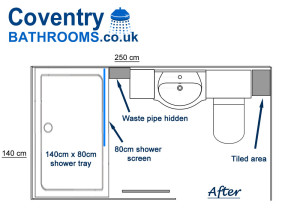 Images of the completed Walk in Shower Room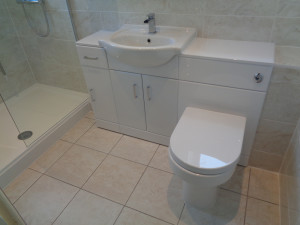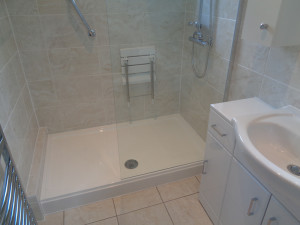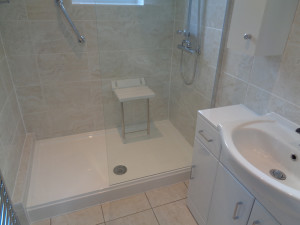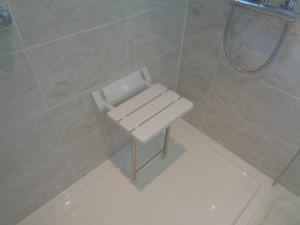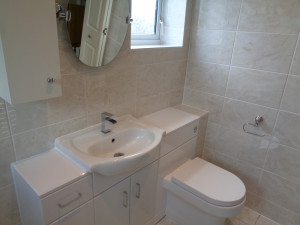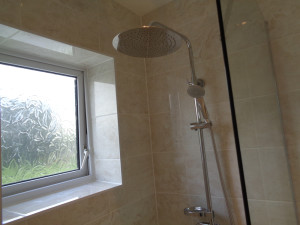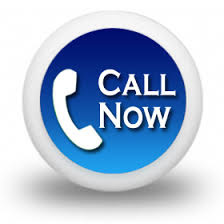 Tagged with: Mobility Shower Room • Vasanello Bathroom Tiles • Walk in shower • Wall To Wall Fitted Bathroom Storage