Mosaic tiles can be cut down into strips and then used as a Mosaic tile border. This means that a standard inexpensive plain tile can be chosen and then a Mosaic tile cut into strips and used as a border to add colour and style to the bathroom.
You will find that a tile that comes with a matching border is often a more expensive with each individual border tile adding to the cost, resulting with your bathroom costing hundreds of pounds more. Using a Mosaic tile as a border is a great money saving as it allows you to select inexpensive tiles that do not have a matching border.
In this first example. A tile that is available in both yellow and white is chosen and a Mosaic tile in Yellow and Grey is then cut down into strips. The tiles and Mosaic border is then fitted vertically around the toilet. The end result looks stunning but the cost was small.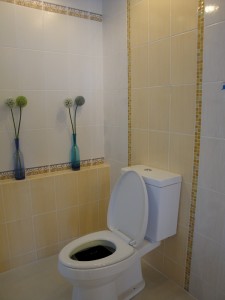 In this example a cream tile that comes with a picture tile is used for the walls with black tiles on the floor. A black Mosaic tile is then selected and used as a border to blend the wall and floor tiles together. Again the Mosaic border is used either side of the toilet.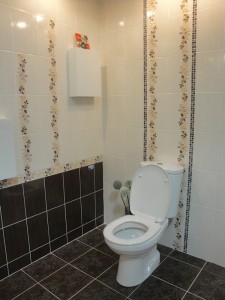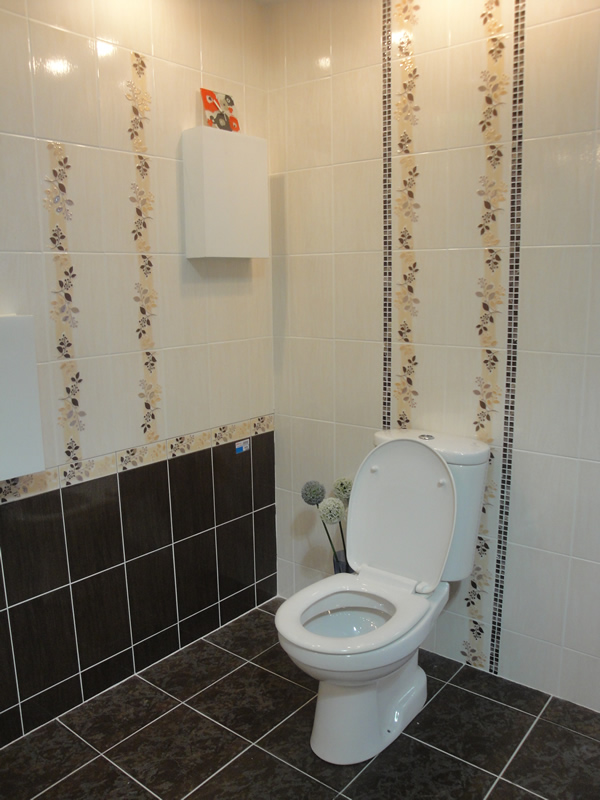 In this third example inexpensive black and white tiles are selected, fitted vertically with a Mosaic black border with white grout. Classic black and white tile finish.