This is a bathroom that we transformed to a shower room on Clifford Bridge Rd Coventry. Originally a bathroom measuring 168cm long, 210cm wide and 246cm high.
The bathroom layout is very typical of any famliy bathroom with the bath on the left wall and basin and toilet on the back window wall and radiator on the left hand wall.
Below are two images, the first showing the original bathroom and the second showing the new shower room floor plan.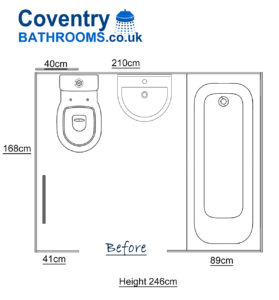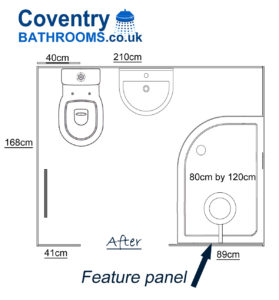 This is a simple design change, taking out the bath and fitting the shower in the position of the bath. The basin and toilet remain in the original position.
Before and After Image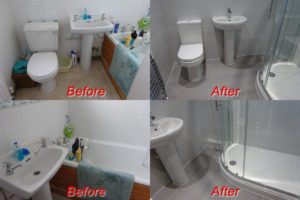 Images of the completed shower room
The basin and toilet fitted are a traditional but modern toilet and pedestal basin.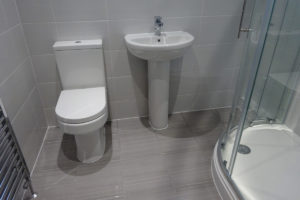 The shower tray is a stone resign shower tray. 120cm long and 80cm wide. The shower enclosure is the corresponding 8mm thick shower enclosure with two sliding opening doors.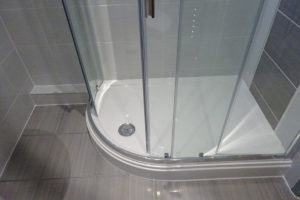 The shower hot water is taken from the combination heater. It is a thermostatic shower with two shower heads, a fixed rain head and a hand held remote shower head.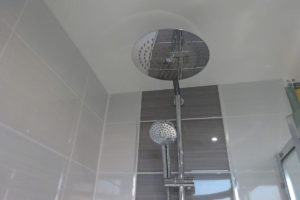 It was impossible to get the waste pipe below the floor height, so the waste pipe is above floor level. To hide it we have built a boxed area and tiled it over.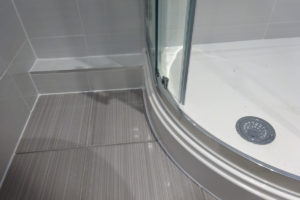 Bathroom Electrical work
We fitted a wall mounted extractor fan that vents the moisture from the shower room out though the wall.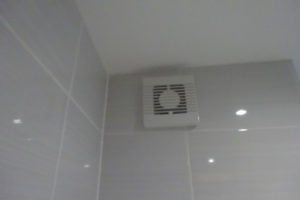 After plastering the ceiling we fitted 3 led ceiling lights. The lights are the IP66 rated and correct for a bathroom.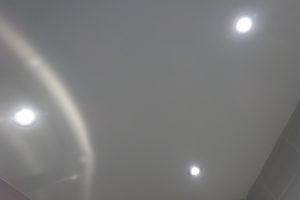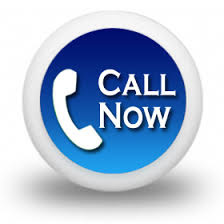 Tagged with: Brighton Bathroom TIles • quadrant shower