Corners baths are not ideal for using as a bath shower as the only real type of shower screen is a shower curtain not a glass shower screen. As a bath they take a lot of water to fill. We take out a lot of corner baths and convert the room into a shower rooms or shower baths.
This is the original floor bathroom design with the floor area being 206cm x 204cm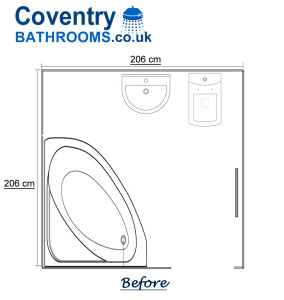 When concerting a bathroom to a shower room, it is possible to increase the available floor space by moving the basin. The shower design below shows that in this room we have moved the basin to the left wall. The other advantage to moving the basin to a full wall is that it will now be possible to fit a mirror above the basin. Whenever designing a bathroom in most cases it is important to keep the toilet in the same position.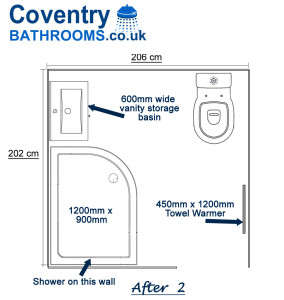 The image below is of the original bathroom. The bathroom was made up of various materials including
Tiled wall
Plastered wall with skirting board
Traditional radiator
Cushion floor floor covering.
Corner Bath
Toilet and Sink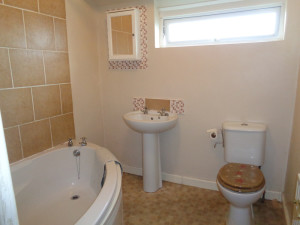 We removed the entire bathroom items then fitted the shower tray and then tiled all of the walls and floor. We plastered the ceiling and finally fitted the shower screen, thermostatic shower, vanity basin and modern toilet.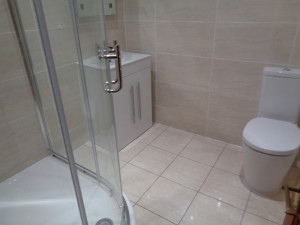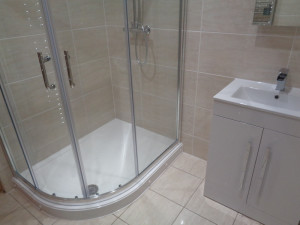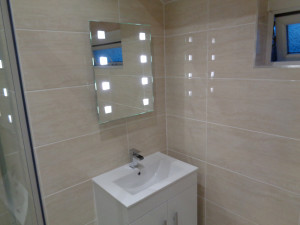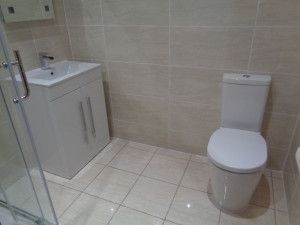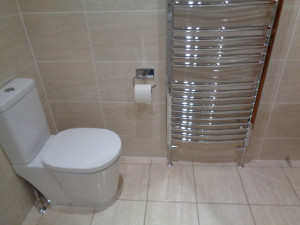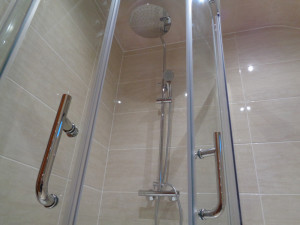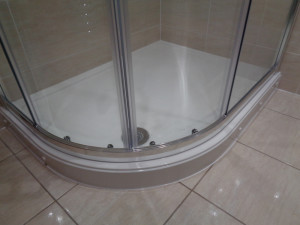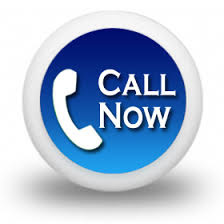 Tagged with: Beige Bathroom Tiles • quadrant shower