This is a bathroom in a new build home in Holbrooks Coventry. The heating system is a low pressure heating system with an emersion water heater. Low pressure water systems cannot run the stylish thermostatic showers. To provide a good shower the options are
Electric Shower
Water Pump to pump the hot water
Fit a Power Shower.
The client selected a Power Shower.
The Bathroom Design
The floor plan didn't change from the original to the new bathroom design, the only real difference to the floor plan is that the pedestal sink is replaced with a vanity basin. Here are the images of the bathroom floor plans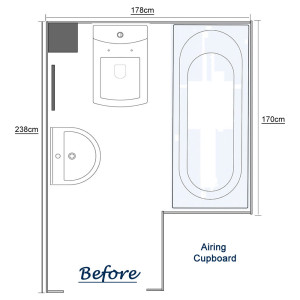 The image below shows that the power shower control unit will be fitted in the airing cupboard. The hot and cold feed taken directly from the low pressure system, the cold from the water storage tank in the attic and the hot from the hot water cylinder in the airing cupboard.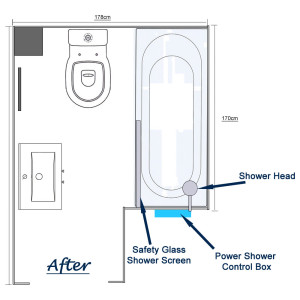 This is the bathroom before we started work.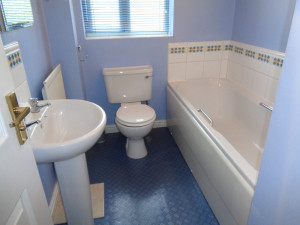 Below are the images of the bathroom when completed.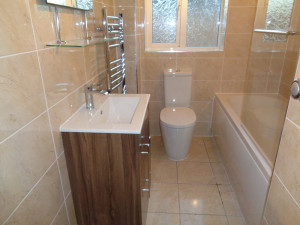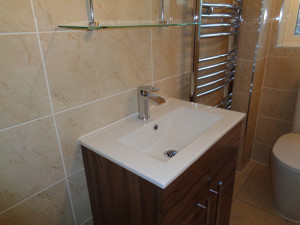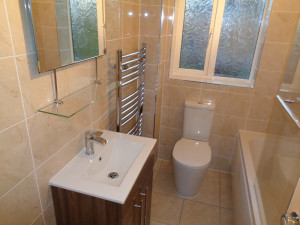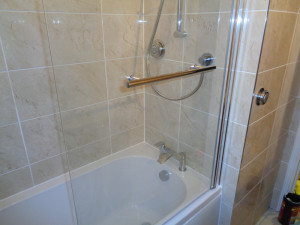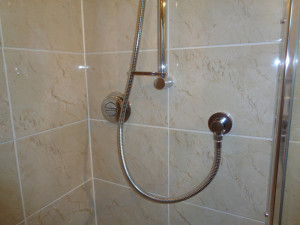 Video of the Completed Bathroom with Power Shower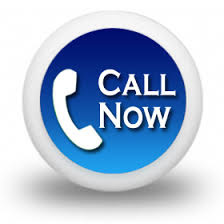 Tagged with: Straight Bath