This bathroom is a slightly wider bathroom than the standard, at 239cm wide with the standard bathroom being between 180cm and 210cm. The bathroom layout was to remain as the original with the bath basin and towel warmer being fitted in the same location. The replacement bath selected is a P shaped shower bath. This resulted with the toilet having to be position 20cm to the left of its original position.
The diagrams below show the original floor plan and the agreed new floor plan.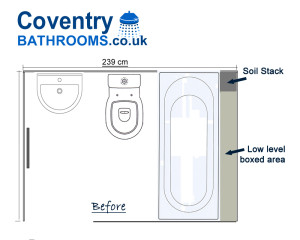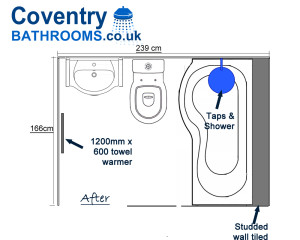 As with most bathroom or shower room renovations, it took 8 days for the work to be completed.
Here are the images of the finished bathroom in the Leamington Spa home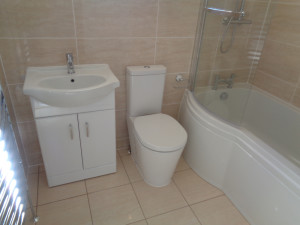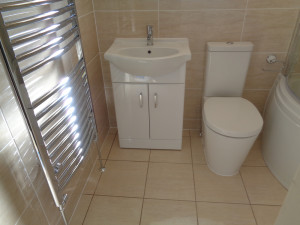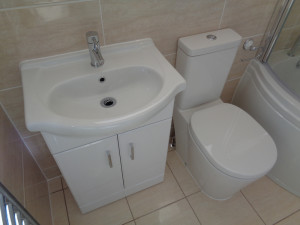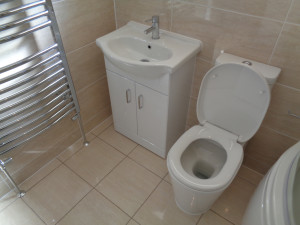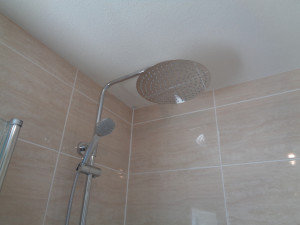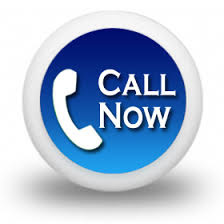 Tagged with: Beige Bathroom Tiles • P Shaped Shower Bath