The client wanted a new modern bathroom, with light tiles and a chrome finish.
The original floor plan design was changed and the new bathroom suite was fitted in the same location as the original items.
The main changes to the bathroom included upgrading the electric shower to a hotel style wall mounted chrome shower. All four walls and the floor fully tiled. The tile trim used was flat chrome tile trim.
The bathroom is in a home in the Longford Area of Coventry. The image below shows what the bathroom looked like prior to the work commencing.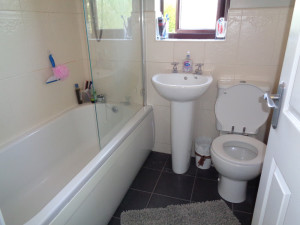 Removing the Bathroom and Wall and Floor Tiles
After removing the original bathroom suite and tiles from the walls and floor, the water and waste pipe were fitted in the corresponding locations. The shower pipes were fitted within the wall behind the tiles. The bath was fitted and silicon sealed to the wall, creating a first seal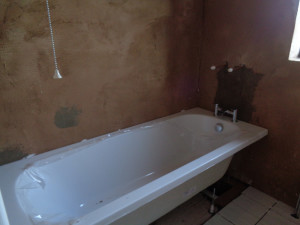 The photo below you can see that we changed any hot or cold water pipe from copper to chrome pipes. This was carried to the radiator feeds, the toilet feed and the hot and cold feed to the basin. The next stage we tiled the bathroom floor.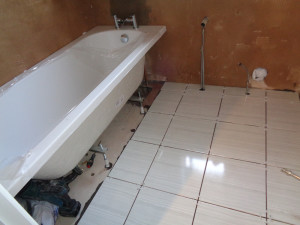 Next we tiled all four walls before fitting the shower, shower screen basin, pedestal and toilet.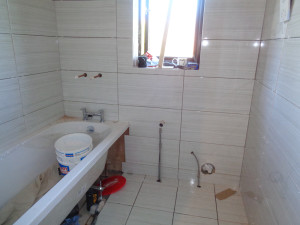 Images of the refitted Bathroom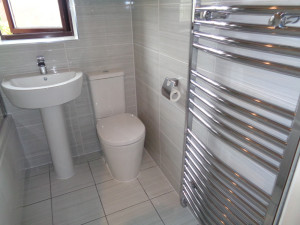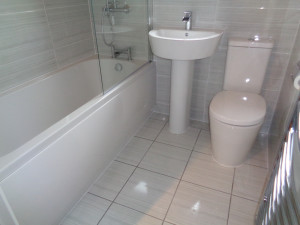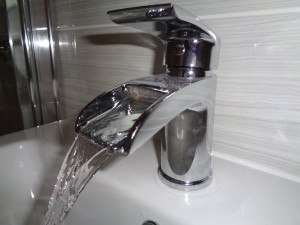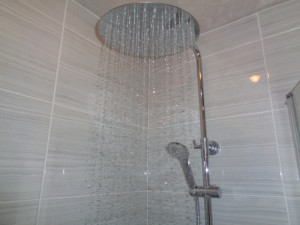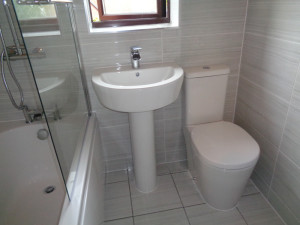 Video Of the Bathroom Before and After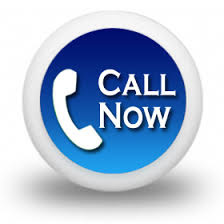 Tagged with: Serpentine Bathroom Tiles • Straight Bath