This is a bathroon that we fitted on Blackhorse Road Longford Coventry. The bathroom had previously been renovated by the previous house owner. The bathroom was fitted with two many items that were positioned badly. The basin was too large, the shower tray fitted too high, the bath was a space saving bath. The towel warmer badly positioned under the window and being too small to adequetly heat the room. Someone had spent a lot of money and effort to badly fit a bathroom.
Below is an image of the bathroom before we carried out the renovation.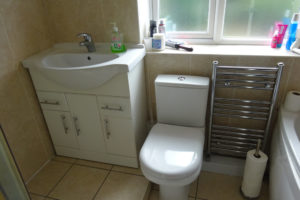 Bathroom design Blackhorse Road Longford Coventry
Below is the an image of the original bathroom layout. Youc an see that there is ashower tray on the right hand side with a basin in front. The bath is shoe horned on the right hand side, with a toilet positioned in between.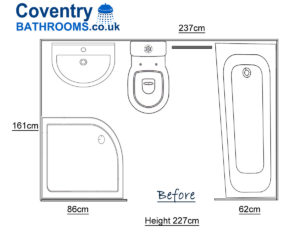 We designed the new bathroom to provide more useable floor space and to allow the ease of use of the bathroom. By moving the towel warmer we were able to fit a taller towel warmer that would provide more heat. The bath is now used as a bath and shower. We did not move the toilet as the soil pipe is hidden within the kitchen extension between the closed ceiling and pitched roof.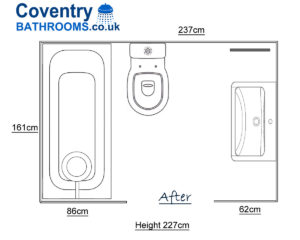 Images of the new fitted Bathroom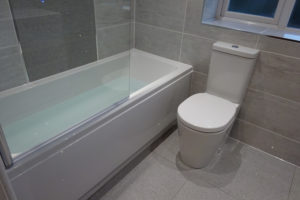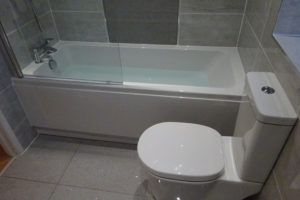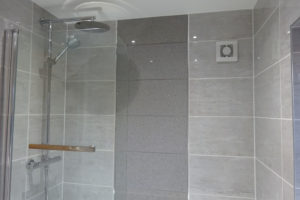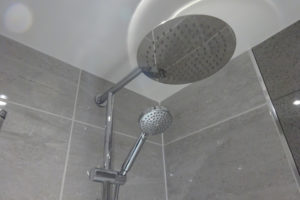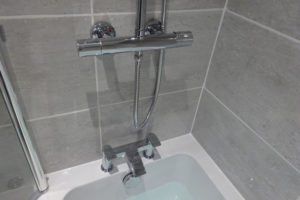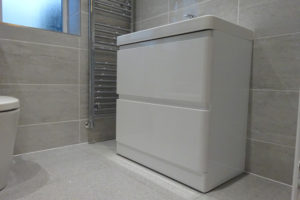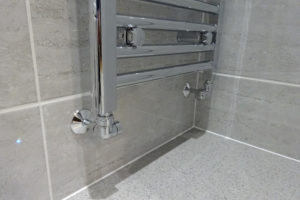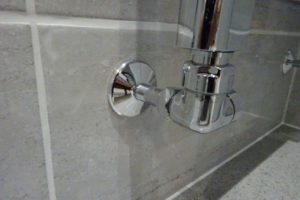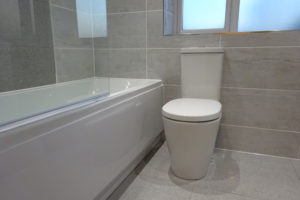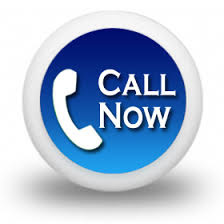 Tagged with: BCT Parallel Bathroom Tiles • Straight Bath