This bathroom we converted to shower room with a low level walk in shower tray. The shower room needed to provide better access and function to a person with mobility needs.
The image below shows four stages of the work, the start, the rip out, the fitting and finally the finished mobility shower room.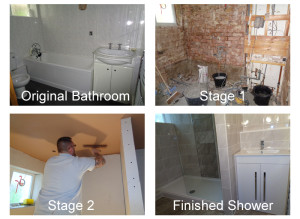 Here is the original bathroom design which shows the position of the items including the bath, basin, toilet and radiator.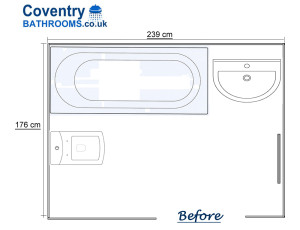 It was decided that the conversion from a bathroom to shower room would swap the bath for a shower tray and leave all the other items in the original position. To provide more space within the shower a 80cm wide shower tray was chosen, taking up more floor space. The toilet needed to be moved to the left to make room for the shower tray. A studded wall would be fitted at the position of the bath end, this would hold the shower head and be the wall that the shower screen would be fitted. The basin and radiator would remain in the same position. The image below shows the floor plan for the mobility shower room.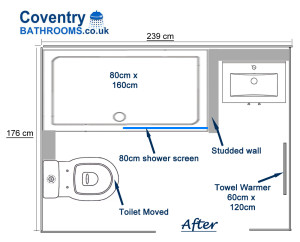 The image below shows the bathroom before any work was carried out.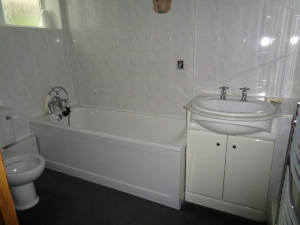 With any bathroom to mobility shower room conversion, the first stage is to remove all existing products within the bathroom. In many houses the tiles are removed followed by the plaster or plaster boards. At this house we took the bathroom back to brick.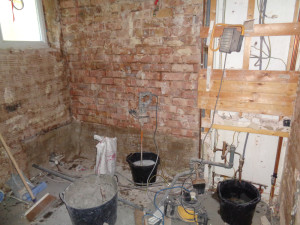 Getting brick walls ready for tiling in a bathroom only requires that the walls be boarded with plaster board. It is not necessary for the walls to be plastered. Boarded walls are flat, a flat will leave a better tile finish.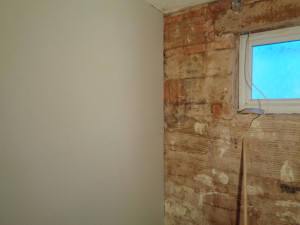 The studded wall is built at the end of the shower tray and then the ceiling can be plastered.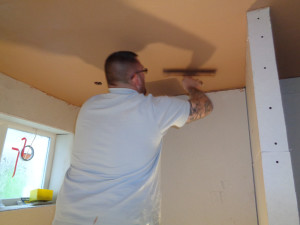 Shower Room Feature Wall
It is easy to create a feature on a bathroom or shower wall. Using a darker tile from the same range of tiles, run a vertical row of tiles in the centre of the bath or shower. Each side fit a chrome tile trim then tile either side and all remaining walls with a lighter colour tile. This is what we did within this shower room.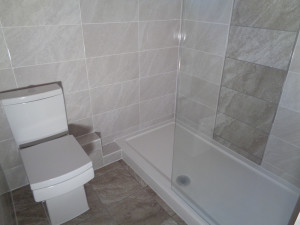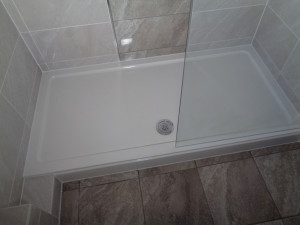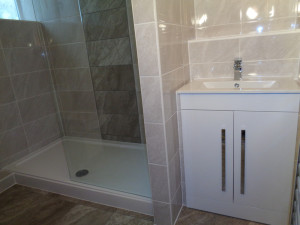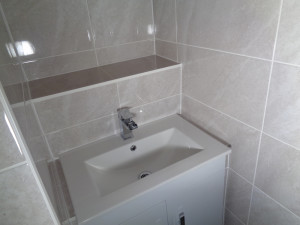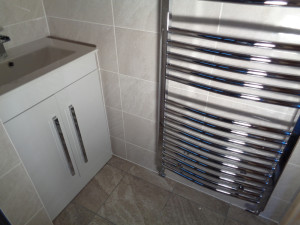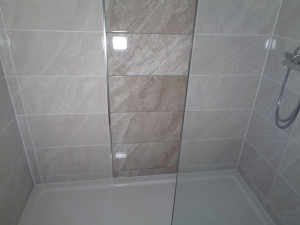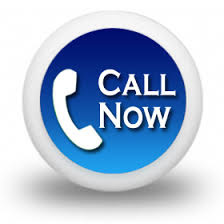 Tagged with: Mobility Shower Room • Travertine Bathroom TIles • Walk in shower