Mobility Easy Access Walk In Shower £4,600
We have pre designed and priced mobility easy access walk in Shower rooms suitable for the elderly or people with certain disabilities. Most bathrooms that have a full length bath can be converted to a shower room with a walk in shower, fixed shower screen, wall mounted or floor standing shower seat and support / grab handles fixed to the wall.
When we convert a bathroom to a walk in shower room, adding mobility does not reduce style. Our finished mobility shower rooms look as stylish and modern as any family bathroom or ensuite that we would otherwise fit.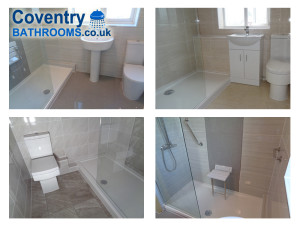 Shower Room Package includes
Walk in Shower Tray
Fixed Shower Screen
Thermostatic Shower that runs from combination boiler
Pedestal Basin
Modern easy to operate basin tap
Easy Clean modern toilet
Large Towel Warmer (Bathroom Radiator)
2 Fitted stainless steel hand grab rails
Wall mounted Shower seat
Walls and Floor fully tiled
All of this for just £4,600 Supplied and Fitted
Shower Tray and Fixed Screen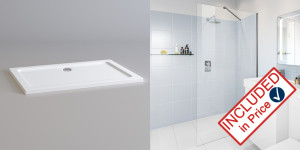 Showers
If the home has a combination boiler, it will be possible to fit a thermostatic exposed wall mounted shower with. This is the type of shower fitted in luxury hotels as shown below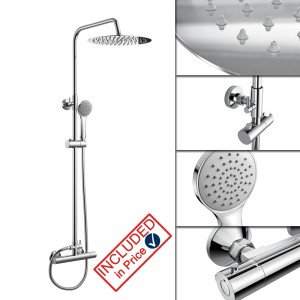 If the home has a low pressure water system then it may be more suitable to fit an electric shower. Triton make specialist showers with mobility in mind. The Triton Safeguard 8.5kW Electric Shower With Grab Rail & Remote is a shower that can be remotely switch on and off outside of the shower area. The benefit of this is the shower can be switched on allowing the cold water to run warm before stepping into the shower area. When leaving the shower the user need not worry about switching the shower off and can concentrate on leaving the shower area. Once outside the shower can be switched off.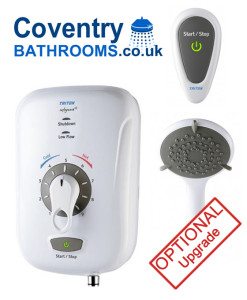 Basin
The basin supplied in this package is a pedestal type basin.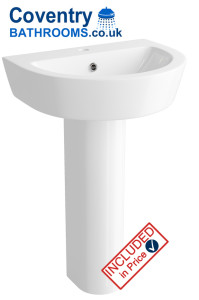 If the space within the shower room allows you can upgrade to a basin which provides storage. This is known as a vanity basin.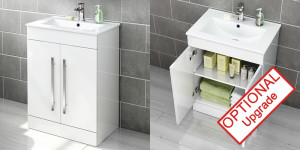 Easy Clean Toilet With Soft Close Seat
In some cases a comfort toilet will add more function for the user. A comfort toilet is higher than a traditional toilet making it easy for the user to get up. However we tend to find that many people do not enjoy the experience of a changed toilet height. After a lifetime of using a toilet while sitting at a certain height with our fit on the ground, it can feel unnatural to change this height. The package includes a standard height modern easy clean toilet with a soft close seat.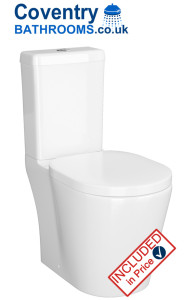 Basin Tap
Choose from a selection of modern stylish basin taps. Each tap is easy to operate even with a light grip.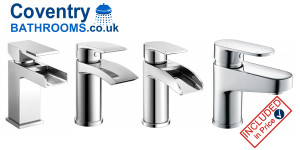 Grab Rails / Handles
Two grab rails are supplied and fitted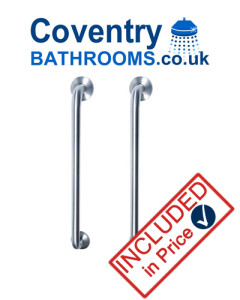 Grab rails and support handles can be fitted in exact positions to allow the user complete mobility within the shower room and the walk in shower area. When fitted in positions suitable for an individual user, the grab rails will provide some safety and give the user confidence and independence.
Shower Chair
We provide two types of shower chair, wall mounted chair that folds up when not in use and a free standing chair that can be moved.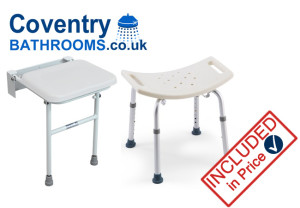 Towel Warmer
A Towel warmer 1200mm x 600mm provides enough warmth to heat a standard sized bathroom.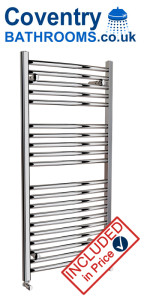 Wall and Floor Tiles
The price includes fully tiling the walls and floor. We offer a large range of tiles and styles to choose from. The price is for a bathroom 2 meters wide by 2 meters long and the 2.4 meters high. Bathrooms larger than this will need to be individually priced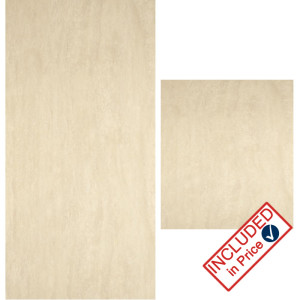 Price includes the following work

Remove existing bathroom suite and any fittings
Remove all wall tiles and board or skim the walls to make them flat (IMPORTANT)
Fit and Double seal of shower unit (IMPORTANT)
Tile upto 18 Sqm meters of wall and 4 Sqm of flooring
Fit and Plumb Basin and Toilet
Fit Shower and Glass Shower Screen
All other fitting and plumbing to complete the work
Removal of all waste materials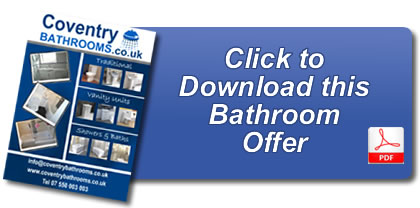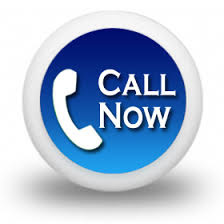 Tagged with: Mobility Shower Room