The client requested that the bathroom be refitted with all bathroom items remaining in the same potion, but change the bath to a shower bath.
Size of the Bathroom
The bathroom is 180cm wide and 182cm long. The bath runs along the window wall. A normal bath length is 170cm which means there will be a 10cm gap at the end of the bath. We decided to put this at the shower end from floor to ceiling.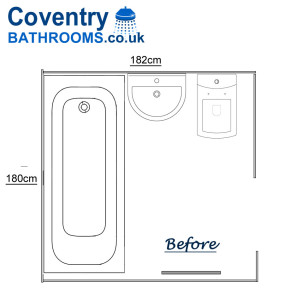 The image below shows the new bathroom floor plan with the L shaped shower bath fitted on the window all and the vanity basin, toilet and towel warmer.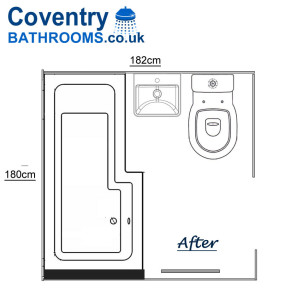 Why a vanity basin must be smaller than a pedestal basin
It is very common for a home owner to request storage under the basin when having a bathroom renovated. Older bathrooms normally have a pedestal type basin. The basin being 55cm wide, though the pedestal is 20cm wide. Often the pedestal basin would be set off center and may have the basin over hanging the bath. Obviously with a vanity basin that is the same width from the top to the floor cannot over hang a bath. Leg space is needed between the toilet and the basin. With a traditional pedestal basin, leg room is available under the basin, but again a vanity basin runs straight from the the top to the floor. A space roughly 15cm wide is needed between the toilet and vanity basin and if possible a 10cm space between the vanity basin and the bath. The latter is required to allow this area to be cleaned. With a bathroom with a width of 2 meters of less, the most suitable size vanity basin could be 40cm wide. This is what we suggested in this bathroom.
Images of the refitted bathroom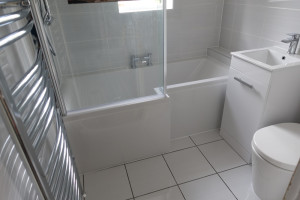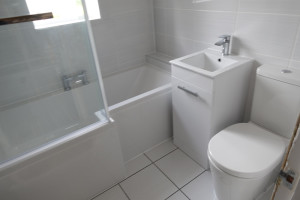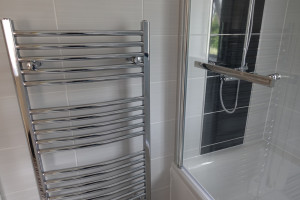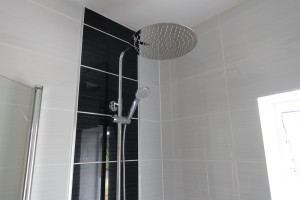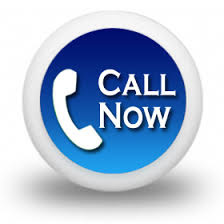 Tagged with: Brighton Bathroom TIles • L Shaped Shower Bath • Space Saving Vanity Storage Basin Unit