We've recently had our bathroom fitted after been let down by B&Q twice!
We visited Richard's shop where we could instantly see all the different products on show. Richard showed us through all the options available in the 'package deal' and I'd say we were spoiled for choice.
Once we had decided and got the date to go ahead, our fitter Sean was fantastic from day one. Kept us informed throughout on what he was going to do, how it was best to make the alterations needed and on progress throughout. From start to finish I'd say he was extra professional and never once rushed anything through, just did exactly what was needed to make the very best of what turned out to be a very tricky job in an old crooked house! If that wasn't enough he even spent time tidying up at the end of each day as well.
A little over a week later and we now have the most fantastic bathroom and we simply could not be happier. Even though it was our house and our room, you could tell that Sean took a great deal of care and pride in his work to ensure that everything was the very best it could be.
In short, Coventry Bathrooms were professional, courteous and showed incredible attention to detail for our fit. I'd have absolutely no problem in recommending them to anyone.
With our thanks.
Julia and Kieron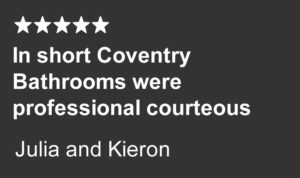 Read this and many other reviews on our facebook page here :
Coventry Bathrooms Reviews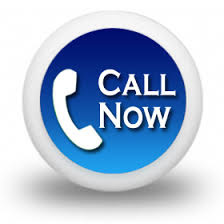 Tagged with: Recommended Bathroom Fitters Coventry