You can get an online quote for your bathroom refit right now. Put in the sizes of your bathroom and get a price immediately.
Obviously we need to confirm the price of any work we will carry out prior to starting, though 95% of all quotes will match that from our offers page. This means that in all likelihood you will only pay the price we advertise.
Work out your own price
You can easily work out if your bathroom is within the size required to qualify for the advertised price by measuring your bathroom and filling in the form below.
Measure the length of your bathroom
Measure the width of your bathroom
Measure the height from ceiling to floor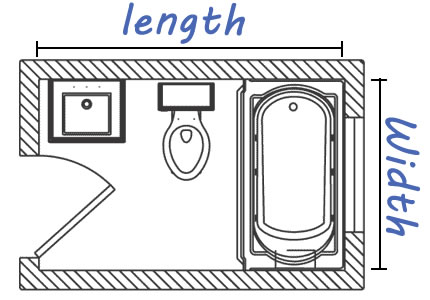 Enter all the sizes as metric, for instance 270cm or 2 meters 70 cm input as 2.7