This house has a bathroom and toilet that are in separate rooms. The customer choose a high gloss cream/brown tile that we decorated with a mosaic border and finished with white grout. For effect the tiles were fitted landscape.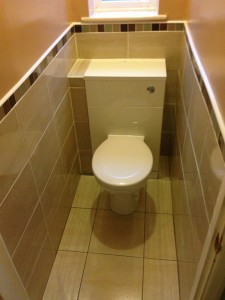 The toilet and sink are both cabinet style. The toilet cistern is hidden within the toilet furniture. As the toilet has no high water usage areas, it was decided that the walls would be tiled to 50% height capped off with the matching mosaic tiles used in the main bathroom area. The area between the mosaic tiles and ceiling was painted with a matching brown paint.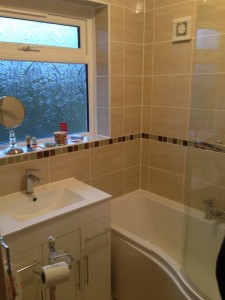 The bathroom furniture chosen was high gloss white with a P shaped bath (shower bath) and built in shower taps, with all the water pipes hidden behind the tiled walls. The shower is a two stage shower, with a rain effect shower above head height, which is fixed in position and a hand held shower head that is moveable.
The bathroom width allowed for a wide sink unit to be installed. Like the toilet, the sink is a cabinet style, with opening doors fitted to the sink unit creating a storage area directly under the sink. Helping to keep the bathroom tidy from clutter that would other wise be on display.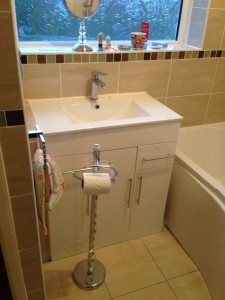 A chrome towel radiator and towel rails where finally fitted to the bathroom.
The fitted bathroom and toilet took 7 days to complete, which is longer than it normally takes to fit a bathroom, however there was two rooms to complete on this job.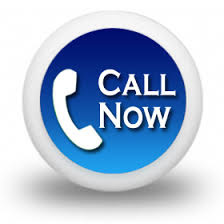 Tagged with: P Shaped Shower Bath