The home owner is an aging gentleman following a heart operation is no longer able to easily or safely get in and out of a bath. He is able to slowly walk to the bathroom and use the facilities but is unable to lift his feet over 5 inches. The requirements asked were to convert the bathroom into a shower room suitable for a disabled person.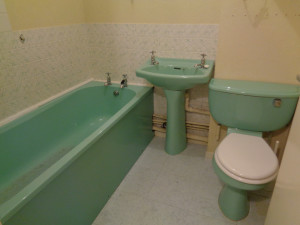 Looking at the bathroom we realized that certain changes would need to be made to create a safe and usable area for the client. Firstly the toilet was located too close to the right hand side wall. To move the toilet the studded wall behind the toilet would need to be reduced. Carrying this out would allow the toilet to be moved to the left and also go back 20cm to the back wall, creating more floor space. Below are the two floor plans, the first representing the bathroom when we first arrived and the second floor plan is for the agreed design and layout for the new disabled bathroom shower room.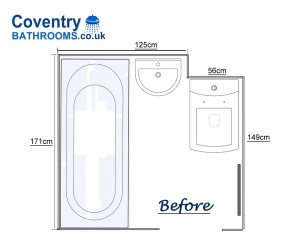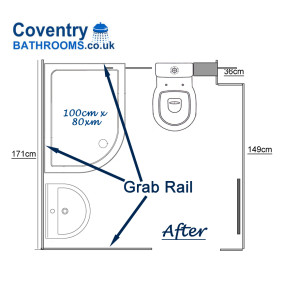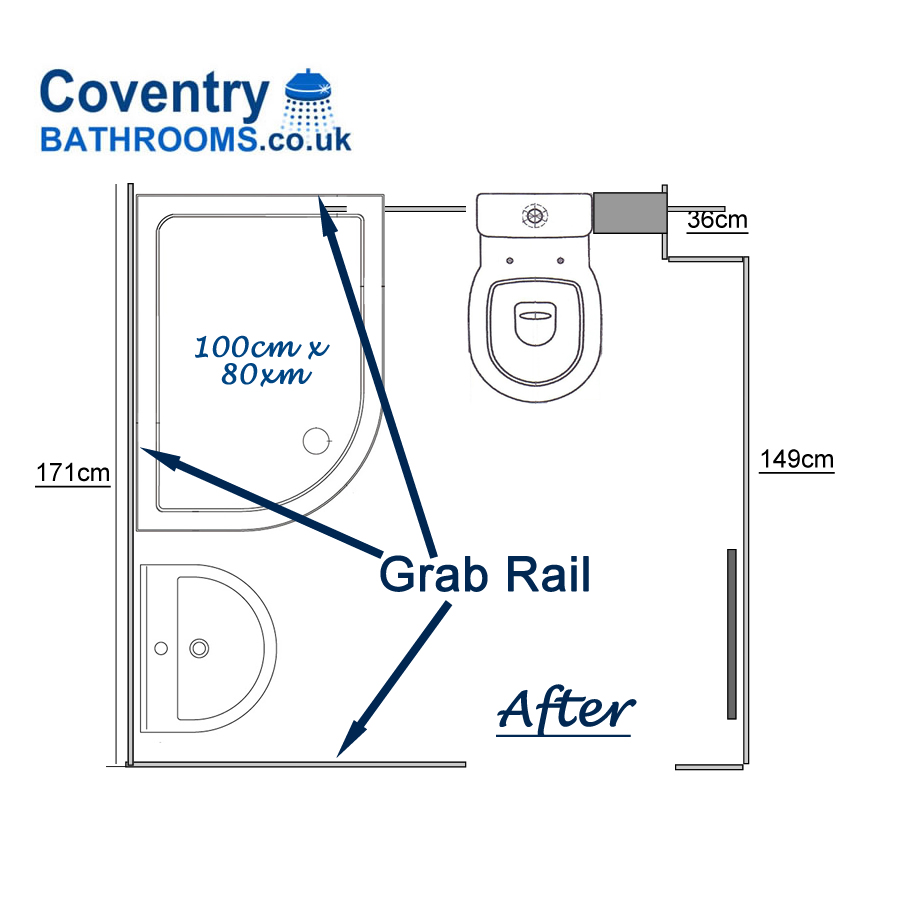 To make room for the shower, the bath and sink would be removed, with the shower cubicle being a quadrant curved shower 100cm x 80cm. The sink would then be fitted in the space created by removing the bath.
Getting the shower Tray Low to the Floor
It was important that we fitted the shower tray as close to the floor as possible. To achieve this we had to cut out channels in the concrete floor to then fit the basin waste pipe and shower waste pipe. The image below shows some of the preparation work carried out to the floor to allow for the waste water to run away correctly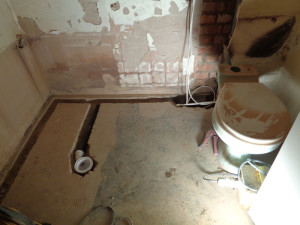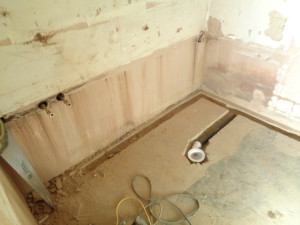 The Disabled Bathroom Shower Room Finished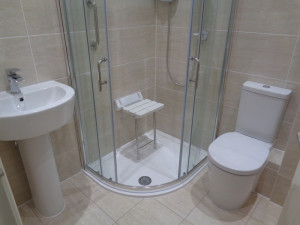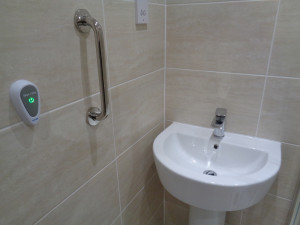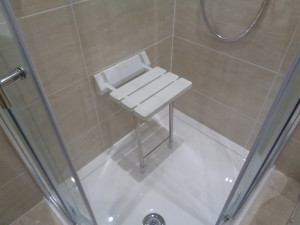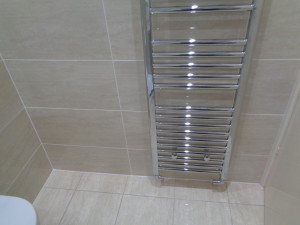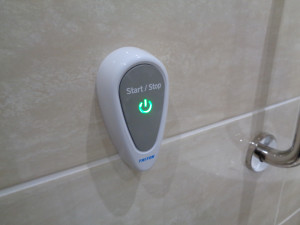 Video of the finished mobility shower room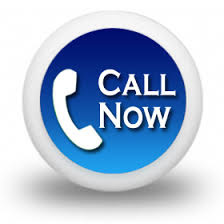 Tagged with: Beige Bathroom Tiles • Mobility Shower Room • Pensioner-friendly bathroom • quadrant shower