This is a house at the Warwick Gates Warwick. The ensuite originally had a bath which the clients used every day as a shower, stepping into the bath. We slightly altered the layout moving the toilet some 20cm to the left to allow a larger footprint shower tray. Built a studded wall at the location of the end of the bath to allow a new shower head to be fitted at that end.
Bath to Shower
The two images below where taken from the same location, the first image is of the bathroom before the work stared and the second image is of the finished shower room with walk in shower tray.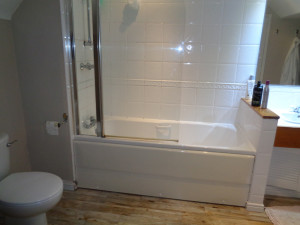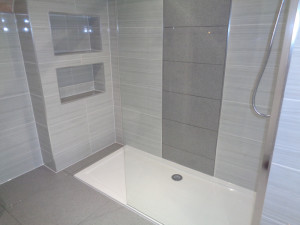 Vanity Basin and Mirror
The two images below show the area of the ensuite at the end of the bath and basin. The first image is the original bathroom, the second shows a new studded wall housing the shower system and shower screen, to the left of that you can see the new stylish vanity basin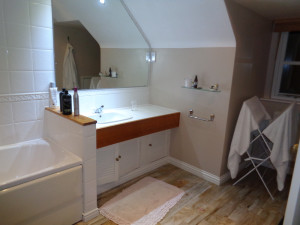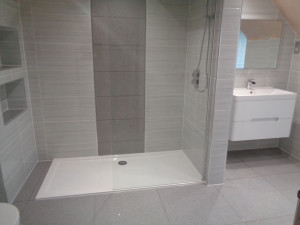 The vanity basin is wall hung and has two large draws. Above the vanity basin is an led mirror.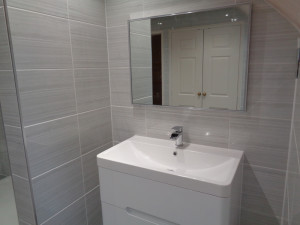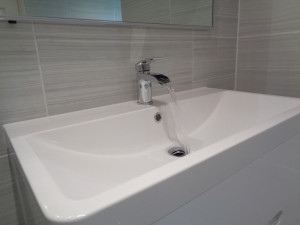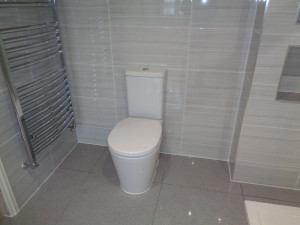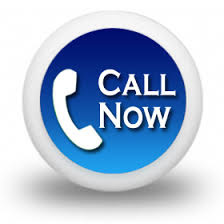 Tagged with: Serpentine Bathroom Tiles • Walk in shower