We were invited to design a mobility shower room to help a home owner better use the facilities in the bathroom. It was decided that a low level shower would be easier to step in and out of than the traditional bath tub. The bathroom size is larger than the standard bathroom measuring 279cm long by 175cm wide.
Bathroom and Mobility Shower Room Designs
The image below shows the original bathroom layout.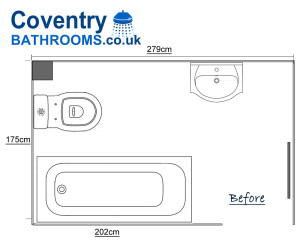 The image below is the mobility bathroom design that was chosen. The image shows that the shower is in the same position of the bath, the toilet remaining in the same location, fitting a larger basin and keeping the towel warmer in the same position as the original radiator.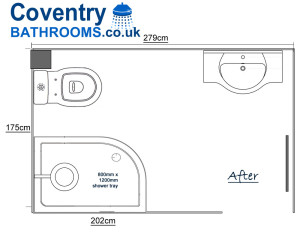 Before and After Bathroom Images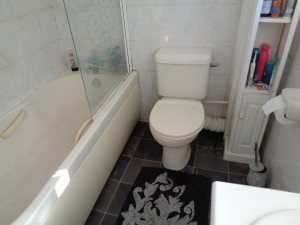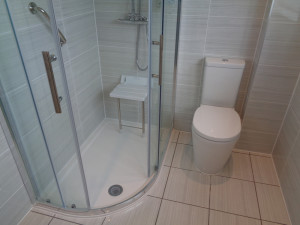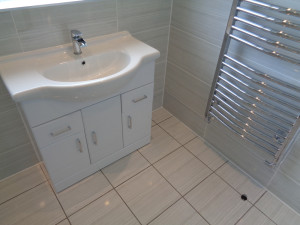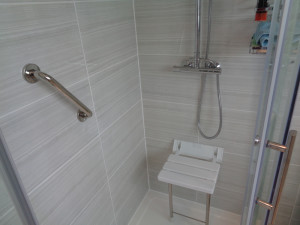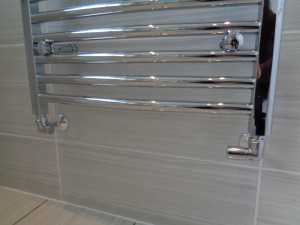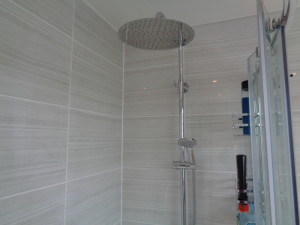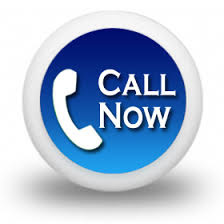 Tagged with: Mobility Shower Room • quadrant shower • Serpentine Bathroom Tiles