At our first contact the client stated they required the bathroom to be removed and a wet room installed. The client has certain mobility issues
The house is a 1935 built terraced house. The waste from the bath to the soil pipe flows above the floor boards. The only way a wet room could be fitted is if the waste pipe could be dropped below the floor boards. However the house had been extended with the new building covering the soil stack to which the bath waste is connected. As it was not possible to access the soil stack area, it was not possible to lower the waste pipe for the requested wet room. As an alternative I suggested fitting a low lever shower tray. This would allow different layouts to the bathroom including 1200mm shower with the basin being relocated to the area at the end of the shower.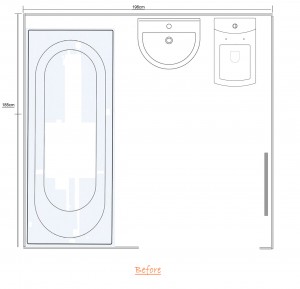 The original bathroom design is standard for a house of this type. With the bath running from door wall to window wall, the basin under the sink and the wc opposite the door opening.
Shower Room Designs
As the bath was being removed there was three obvious options to installing a shower area. A quadrant shower, rectangle shower with sliding door and a walk in shower with fixed screen.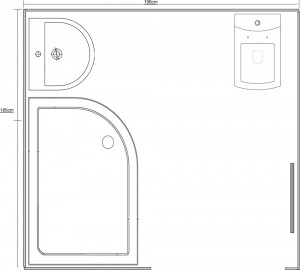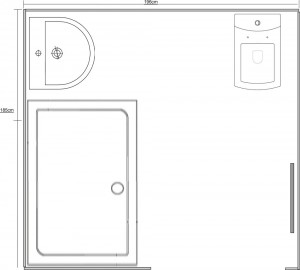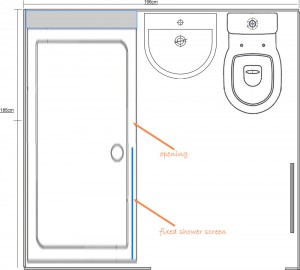 The third design provided the largest shower area at 1600mm x 800mm. To allow for easy access a fixed shower screen was fitted. The end of the shower area a space of 25cm remained. We closed this area at the vanity height, first to make it water tight and secondly to give an area of support to any person entering the shower.
Photos of the original Bathroom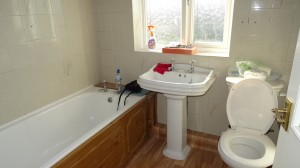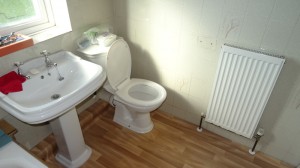 Photos of the new Walk in Shower Room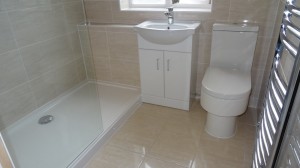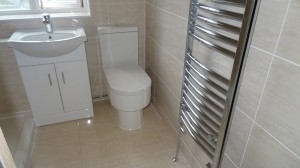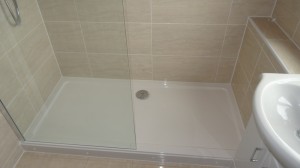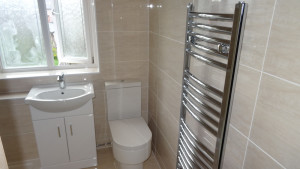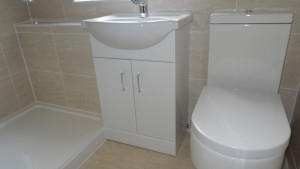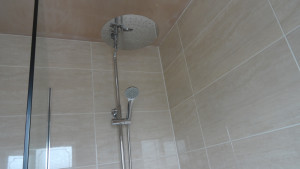 Video of the new Fitted Walk In Shower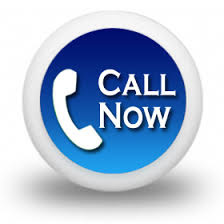 Tagged with: Beige Bathroom Tiles • Walk in shower