The client's bathroom wish list included a walk in shower, basin with storage and a modern look finish. The bathroom is a standard size bathroom of many of the homes in Coundon and Allesley in Coventry. 184cm long x 164cm wide and 230cm high.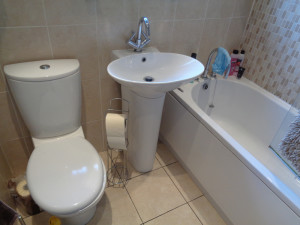 Below is the original bathroom floor plan
Allowing for space between the toilet and the basin, it was not possible to fit a standard sized vanity unit which is 60cm. The choices left were either a traditional pedestal and basin or a space saving vanity basin 40cm wide. The latter was chosen. The shower tray runs the complete length of the bathroom and has a fixed glass shower screen fitted.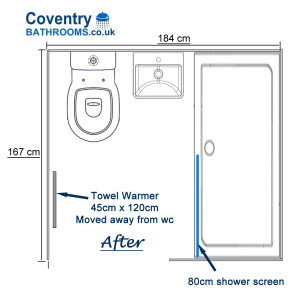 Images of the completed Walk In Shower Room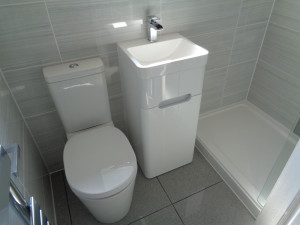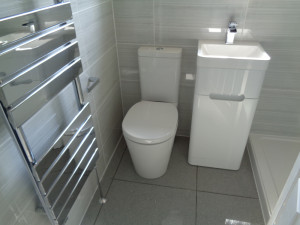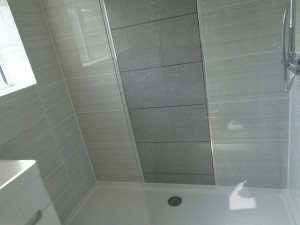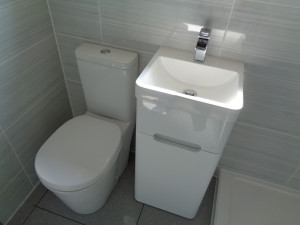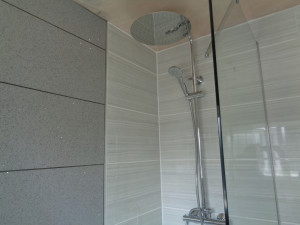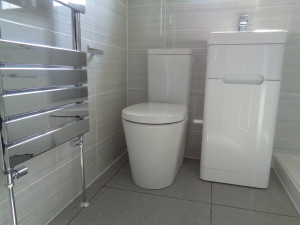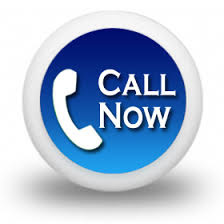 Tagged with: Mobility Shower Room • Serpentine Bathroom Tiles • Space Saving Vanity Storage Basin Unit • Walk in shower