The client approached us and explained that due to mobility issues they required the bathroom to be converted to a shower room.
The bathroom originally had a toilet on the left hand side with the toilet waste pipe running in the room behind the toilet basin and bath to the soil stack in the right corner of the bathroom.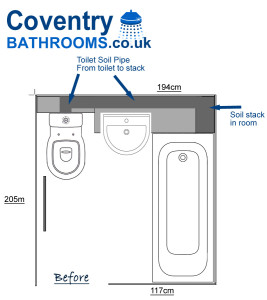 The client required that the shower tray be fitted as close to the floor as possible reducing the step into the shower to as low as possible. The position of the window reduces the options of where the shower could naturally be fitted. The best location for the shower is the original position of the toilet. The toilet would then need to be moved to the right hand side of the room next to the soil stack.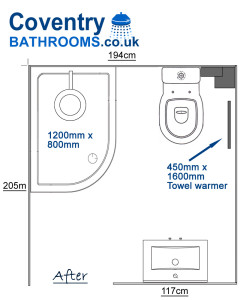 Images of the completed Shower Room
The image below shows the completed shower room with the quardant shower 1200mm x 800mm. The toilet is fitted to the back wall next to the soil stack with all pipes hidden.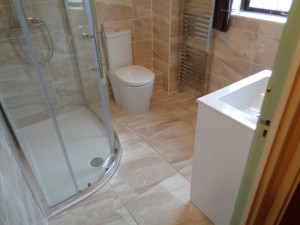 This is a wall mounted thermostatic wall shower.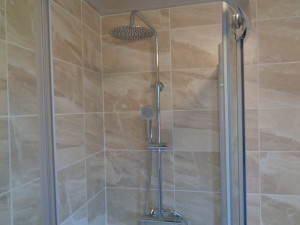 The image below shows roughly a 20mm step into the shower. The shower tray is fitted to the floor.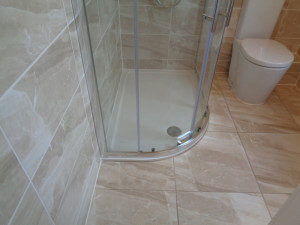 The image below shows the boxed and tiled area that hides the bathroom internal soil pipe that takes the waste from the toilet.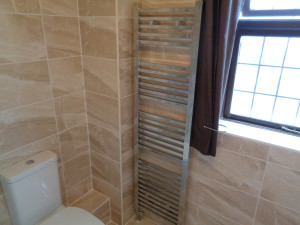 Pipe work that is on display in the shower room is changed to chrome plated pipe work as shown on the towel warmer below.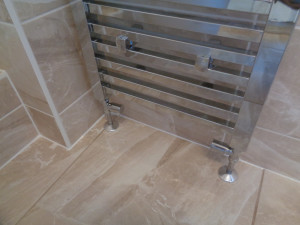 The image below shows the toilet and the waste pipe from the toilet going to the soil stack, all pipe work hidden behind boxing which is tiled.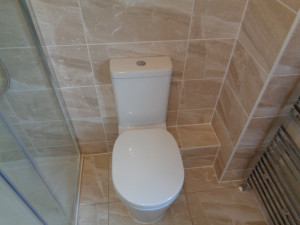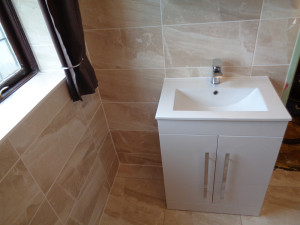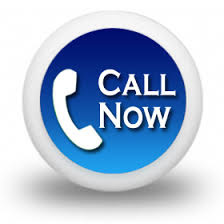 Tagged with: Astbury Bathroom Tiles • quadrant shower