The client requested that we provide some bathroom shower room floor plans. Converting a bathroom to a shower room provides an opportunity to change the floor layout which if done correctly will provide more floor space. This space can either allow more open floor area or be filled with bathroom storage.
The house is in Radford in Coventry, with the bathroom being a normal but smaller bathroom size of 171cm x 166cm. The bathroom is similar to most bathrooms fitted in homes in Radford, Coundon and Cheylesmore.
Bathroom and shower room floor plans
Below are three floor plans, the first is the original bathroom floor plan. Below that are two different floor plans showing how the shower room can be designed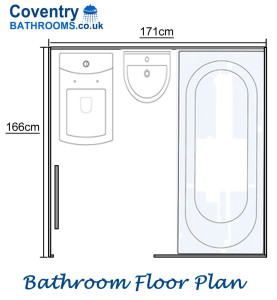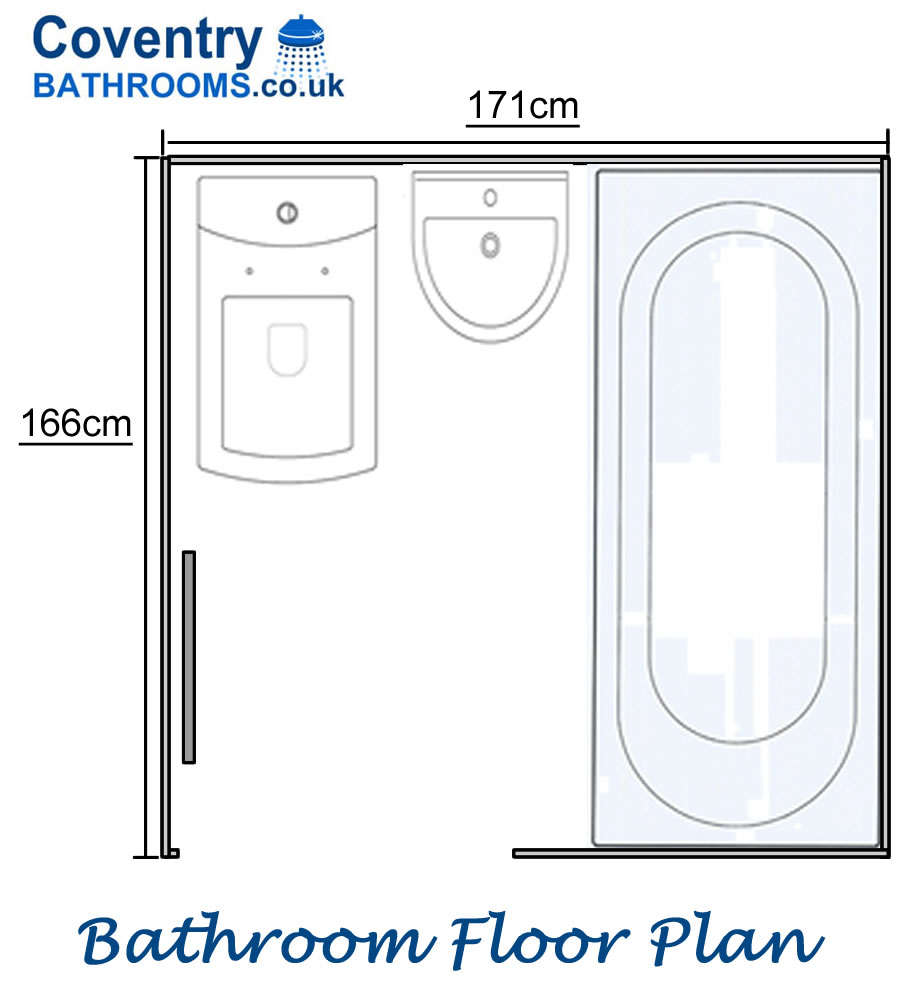 The next image shows a floor plan that provides a larger floor area. Moving the basin to the side of the shower creates space and gives an opportunity to have a mirror or cabinet fitted on the wall above the basin. In most houses of this type, the basin is normally fitted under the window leaving no chance of a mirror over the basin.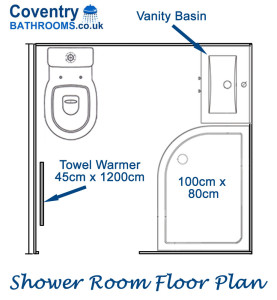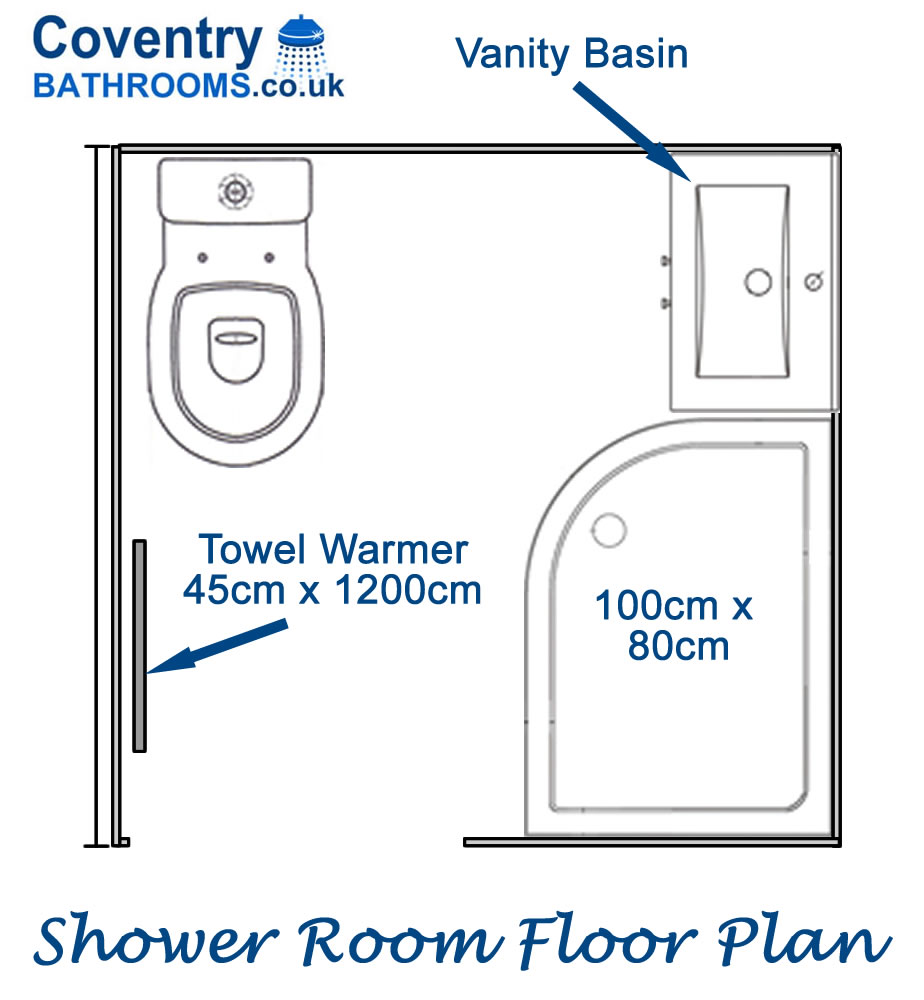 The shower room floor plan below takes advantage of the available space and it is filled with a vanity basin and vanity draws. (Sink with storage and fitted bathroom draws. This is the floor plan and design that the client chooses.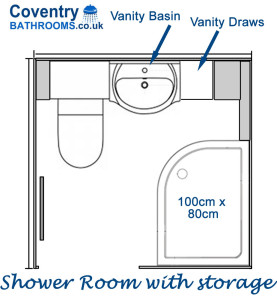 The Shower Room Products Fitted
Quadrant Shower Width 1000mm Depth 800mm
Exposed wall mounted Thermostatic shower (anti-scalding)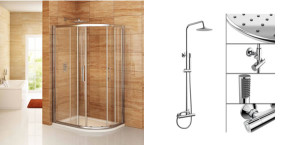 Combined Vanity Toilet Basin
Vanity bathroom Draw unit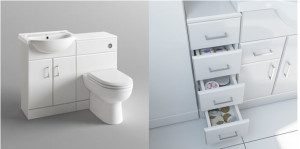 Modern Basin Mixer Tap
45cm x 120cm Towel Warmer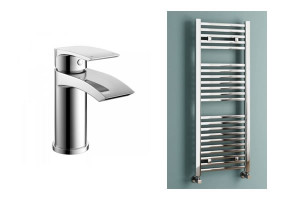 The photos of the bathroom conversion
This is a photo of the bathroom prior to the work starting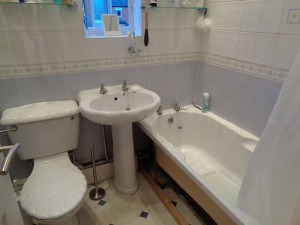 Stage one, we removed the bathroom suite, tiles and plaster board. The white patches on the wall is the remainder of the previous plaster board adhesive.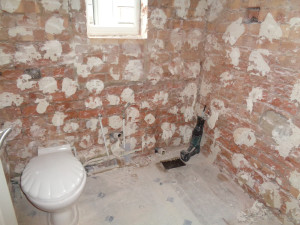 Stage two plaster board was fitted to the walls making them flat and getting them ready for tiling, the ceiling was plastered.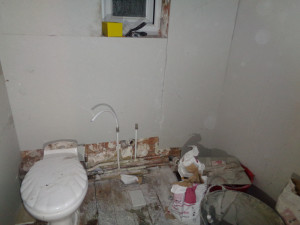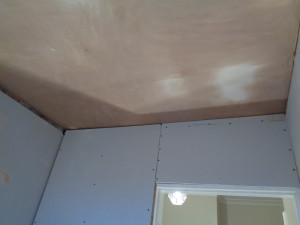 Stage three, the shower tray is fitted to the plaster board and the first seal is created. Then the bathroom floor is tiled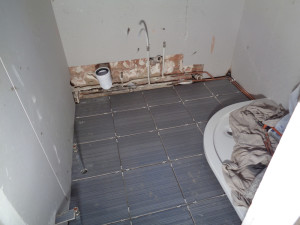 Stage Four the bathroom walls are tiled including the feature wall within the shower area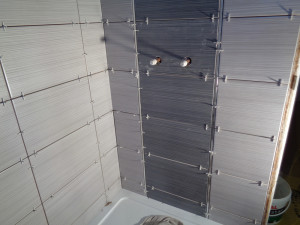 With all the tiling complete and the walls and floor grouted, we fitted the bathroom storage furniture (vanity basin, toilet and cupboard) shower screen and wall mounted thermostatic shower. Below are the photos of the completed bathroom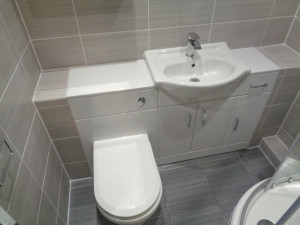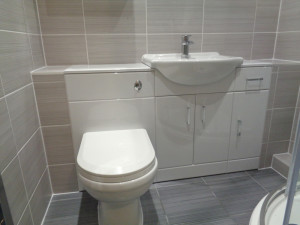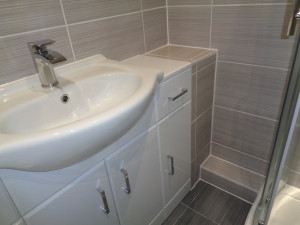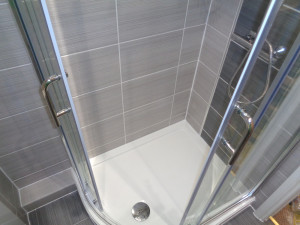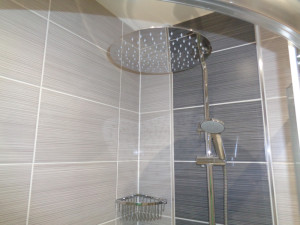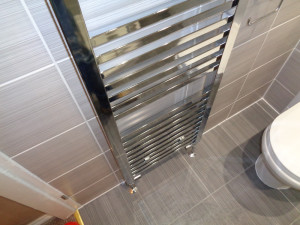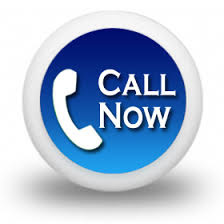 Tagged with: Brighton Bathroom TIles • quadrant shower • Wall To Wall Fitted Bathroom Storage