We converted this bathroom to a shower room. To achieve this we had to move the toilet, basin and change the location of the original bath. The drawing below shows the original floor plan for the bathroom which shows the toilet on the left hand wall along with the basin and the corner bath on the back and right hand side wall.
Old Bathroom Floor Plan New Shower Room Floor Plan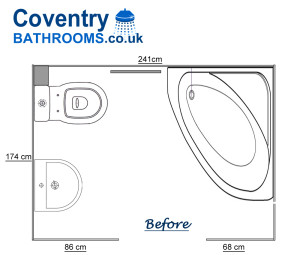 The drawing below shows the new shower room floor plan. The toilet had to be moved from the left wall to the back window wall. The wall had to be cored to allow for the toilet soil pipe to link the toilet to the waste pipe outside the back of the property.
The basin is shown on the right hand wall with the toilet positioned between the shower and the basin.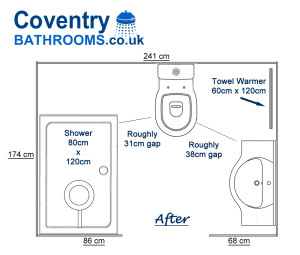 Images of the Finished Shower Room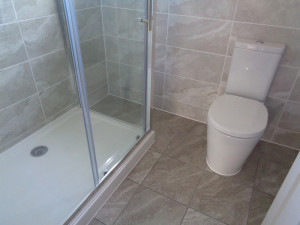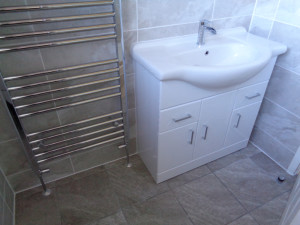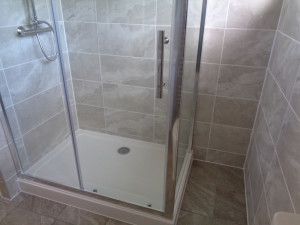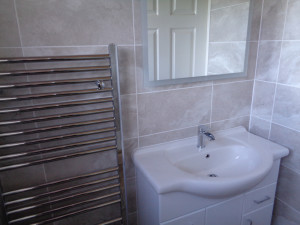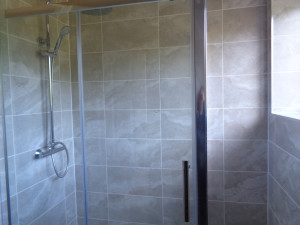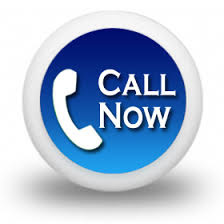 Tagged with: Rectangle shower • Roundhay Bathroom TIles